A 3 day dream wedding on the most beautiful island in the world 
Majorca
The wedding of Astrid and Nico in Majorca will be unforgettable for all who attended. I was allowed to accompany the two lovers for three wonderful days to capture their most beautiful moments forever.
Our lives are made up of millions of tiny mini-stories that are constantly taking place, but unfortunately we forget most of them. That's why, at my weddings, I love to capture these tiny, short stories in more than one picture, because years later they will still fill our hearts with happiness. This is the reason I spend a lot of time observing and I'm always sitting in ambush to capture everything.
I will always prefer these kind shots from the imposing fashion-like photos. Yes, I also like to create some "Star-Photos" for my bride and groom, but it has no priority. Priority is given to the magical moments … and of course to the light 🙂
Since most of these Micro-moments are inside glimpses above all of my newly weds, their families, the ceremony itself and intimate family moments photographed by me as they take place; I only include a small selection on line.
Well then, let's start with our little 3-day Majorca picture show:
1st Day – The Get Together at the Sol Bar in Son Serra de Marina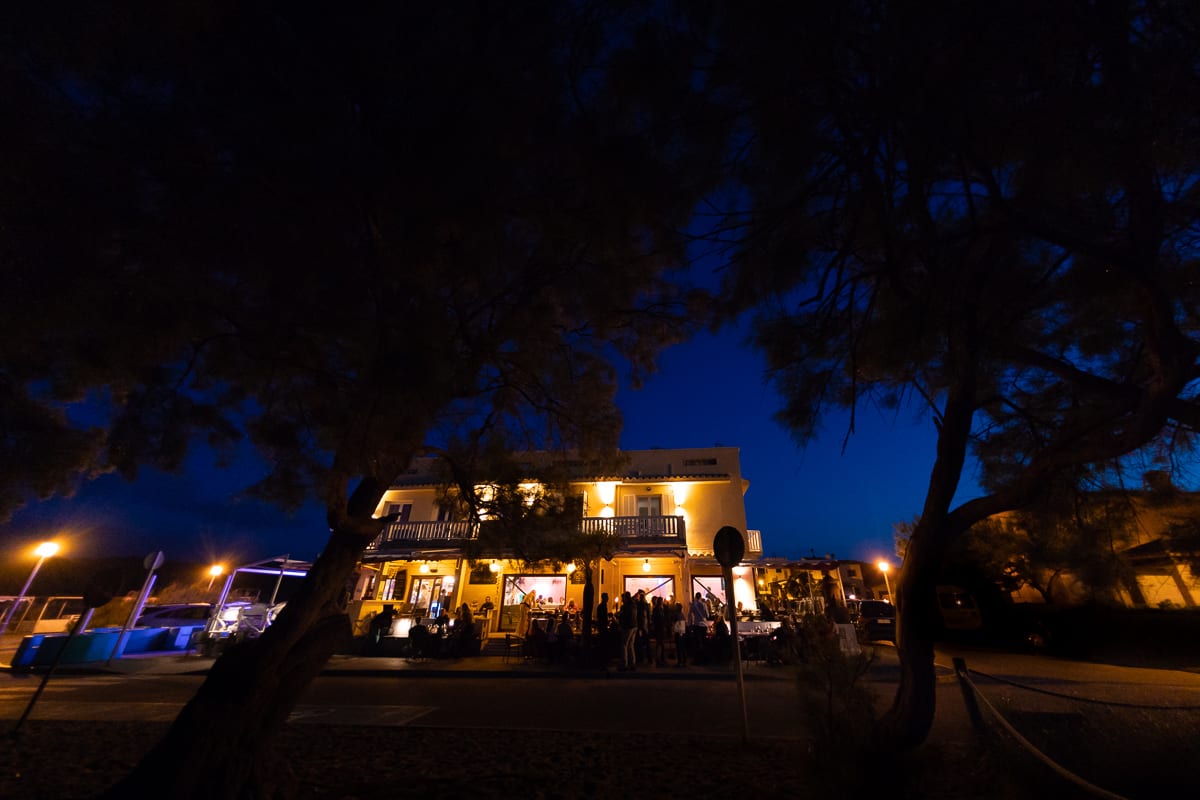 Astrid & Nico have spared no expense and effort to offer their guests a great wedding weekend in Majorca. On the eve before the wedding day, they brought their loved ones by minibuses to one of the most beautiful lifestyle beach bars on the island.
The Bar Sol in Son Serra de Marina. Son Serra de Marina is a small fishing village with an idyllic natural beach in the north of the island. It is not like a clean Caribbean beach, but a natural beach located in front of wild dunes.
Of course, we spent half an hour with Astrid & Nico to take a little photographic cosy stroll in the evening sun.
At the very end, I was inspired by a special group photo. A silhouette photo with the last light of the day. This kind of photo is only possible if everyone wants to join in and collaborate with the implementation. Although no one is identifiable, we have been waiting for Nico's grandparents and his mother – to "know" them on this photo.
There were many jokes made by the guests during the setting. It was funny, hearty and just beautiful. Thanks to all of you who were there and made this picture possible 🙂
2nd Day –  The big day under Majorca's bright blue sky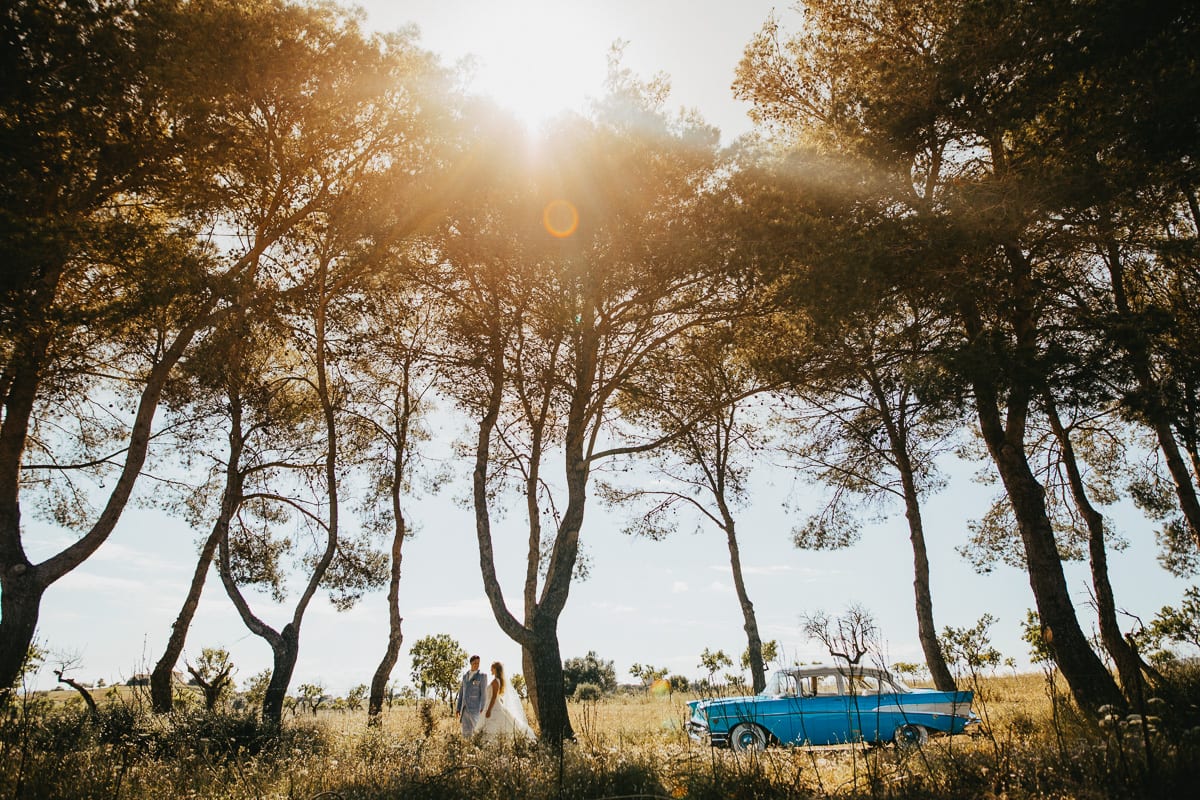 What a perfect day! Maybe it was so perfect because everything was so wonderfully authentic. Everyone was touched from the first minute of the day, with heart and soul … all smiled on and on … nobody grumbled or was stressed. With great attention to detail, everyone was in their thing and helped where necessary.
I was surrounded on that day by pure beauty: the flowers, the imposing wedding location of the Iglesia Nova – the only roofless and probably most beautiful church in Majorca, the dinner by Fosh Catering was one of the best, the fairy light chain, the sparklers … Astrid's wedding dress, the super fashionable suits of Nico and his brother, as well as his parents – the absolute eye catcher … but especially the people who celebrated this wedding.
The whole day was pervaded with pure love and joy. At midnight, as a surprise, they celebrated the birthday for Sybille … a sunshine of the mother of the bride !!! No wonder it was important for Astrid & Nico to include this short mini-life story photographically in their wedding reportage. A highlight moment for this dear bridal couple and all the loved ones who were there!!! It was great for us to be there too.
3rd Day –  Relaxed Sunday wedding brunch at the Finca Can Toni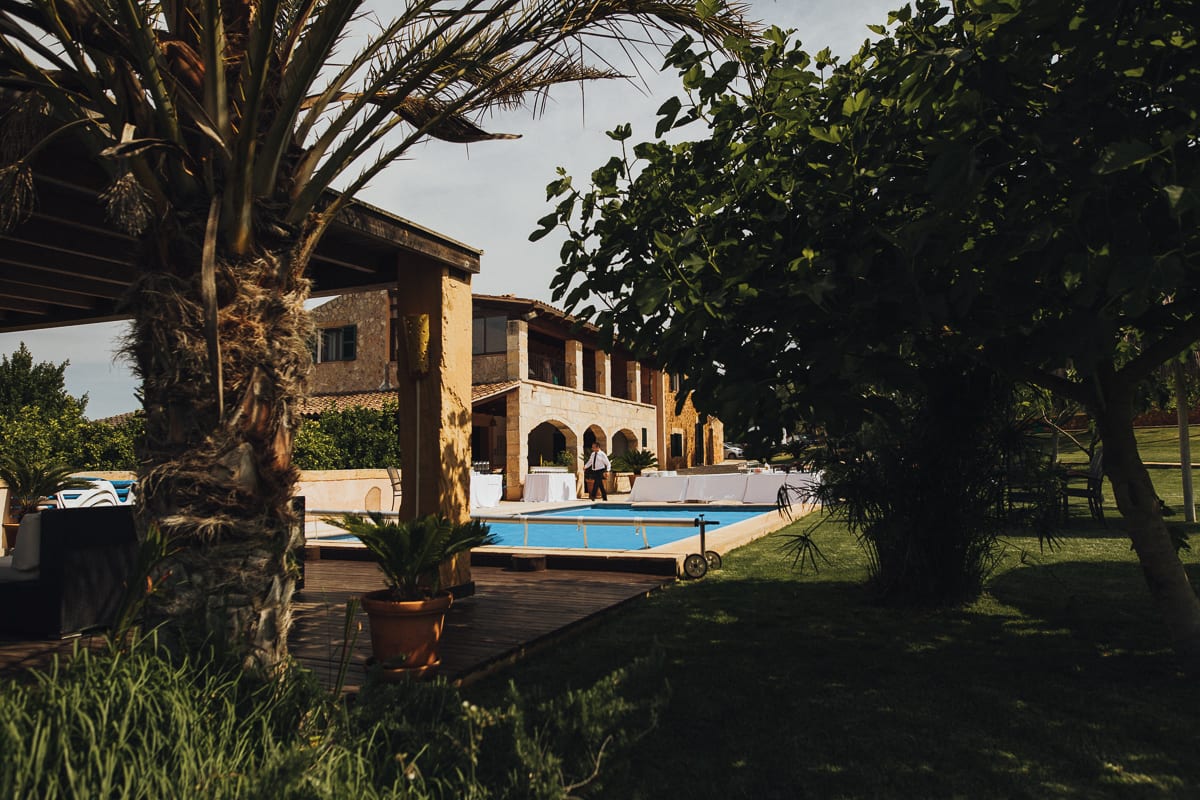 A Spaniard would say: Momentos de relax = fotos de relax.
Of course you could say, ok, I don't need a professional photographer to take these kind of photos, this could be done by Matt or Claudia (invented names) … BUT … whoever is a guest and at the same time busy taking pictures is divided into two parts and will certainly not, like everyone else, enjoy the day and all the moments. And would not be relaxed 😉
This Sunday brunch was the last get-together after this wonderful wedding party, which will not be repeated for a very long time in this constellation and in the short term will not come around again. Therefore, it was important for our bridal couple that I capture the family harmony in pictures at the Sunday brunch, before the paths of their loved ones separate once again.
Dear Astrid, dear Nico …
I thank you from the heart for allowing me to accompany your wedding.
I thank you, your family and your friends … who complimented me here and there all the time
… so much so that I felt that I was also emotionally part of these beautiful moments.
I wish you and all your loved ones the best in the world !!!
May all who see you believe in love again !!!